Dedicated to Making Your
Event Perfect
Our banquet and events team has helped clients produce some of the most stunning and functional events to come to Marietta. We specialize in weddings, parties, business meetings, receptions and reunions that require a unique touch and attention to detail. The exposed brick walls and ornate décor are only trumped by the food quality and dedicated service staff.
The Galley offers on and off-site catering services. Whether it is a small dinner party or a large graduation celebration, The Galley team can deliver and serve a specialty menu that will impress your guests.
Give us a call and let our Banquet and Catering Manager help plan your unforgettable event.
Mattie Miller
Banquets, Catering and Events Manager
740.525.9650
mattie.miller@galleyadelphiahackett.com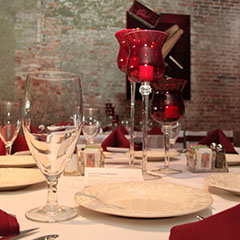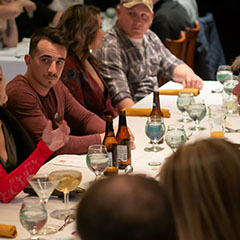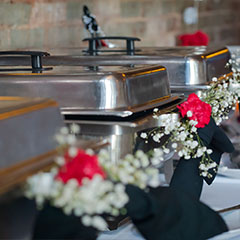 We Walk You Through Every Step of the
Planning Process
If you have special requests, we are happy to set a meeting with Chef Erling Berner to discuss a personalized menu for your special event. Our chef can create vegetarian, vegan, gluten friendly and kosher dishes by request.
Amenities
Convertible meeting & conference space
Courteous planning services
Full service kitchen
Skilled bar and service staff
High speed internet
LCD projectors
Large projector screens
CD/DVD/VCR/Audio equipment
Plentiful parking
3 full service bars
Stage